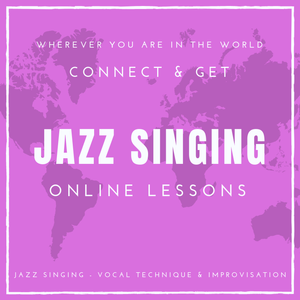 Dear singers, 
Did you know that you can have Jazz Singing: vocal technique & improvisation lessons ONLINE ? 
Find out how you can use your voice as an improvising instrument or visit the Jazz blog on my website to read more about my method, educational content and teaching philosophy. 
So, wherever you are in the world... book your online Jazz Singing class!  
PS. Don't forget to follow my Jazz Singing Facebook Page where I share interesting articles and fresh Jazz content! 
Greetings, 
Irini